CAN I STILL DO A TRIPARTITE AGREEMENT?
IF SO, HOW DOES IT WORK?
Yes, but it won't help if the price is not the same. A tripartite agreement is one where A sells to B, but before transfer has been registered, B sells to C . The three parties (hence tripartite) enter into an agreement whereby the two sales are cancelled and A now sells directly to C .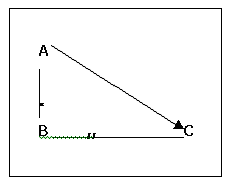 The main purpose of a tripartite agreement is to avoid paying transfer duty twice. However the South African Revenue Services recently amended the Transfer Duty Act. With effect from the 22 nd of December 2003, if B "on-sells" to C at a HIGHER PRICE, transfer duty is paid on the final sale ( A to C ) AND on the cancelled sale of A to B , so there is no point in entering into a tripartite agreement. If, however A sells to B and B sells to C for the SAME PRICE, transfer duty is only payable on the final sale, and a tripartite agreement is appropriate. This type of tripartite agreement is arranged where, for instance, a purchaser has purchased in his own name and is then advised to have transfer registered in the name of a family trust.